The eggs are turning grey!!! Or in Cat's case, sort of blue.

The gravid crabs' behavior has changed, too. They stay on the ground near the water all day. Should be a few days for Cat looks like and maybe a week for Big Mamma.

Cat's Eggs: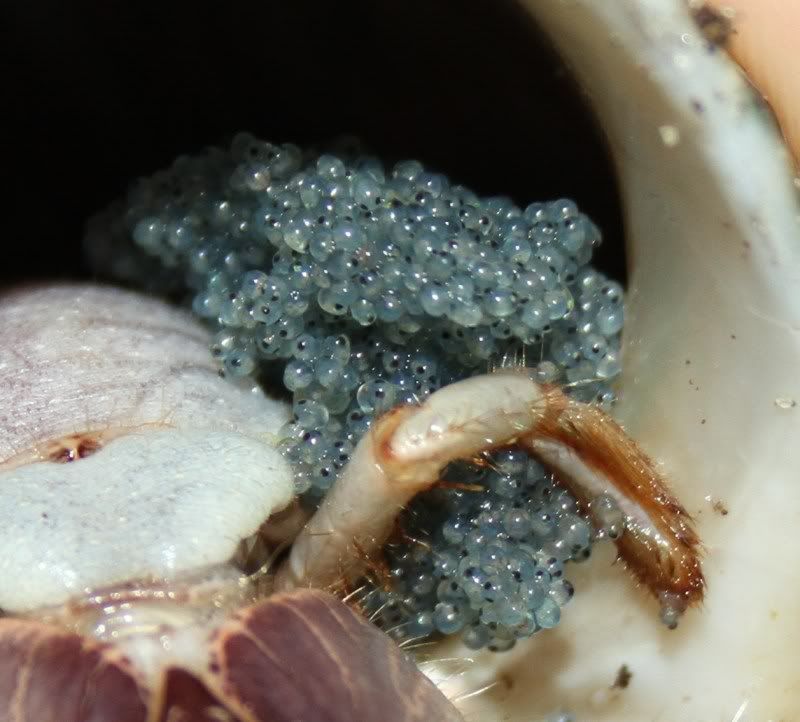 Big Mamma's:
Notice the iridescent spots?! So NEAT! Haven't seen that before.
They were not very cooperative, and I didn't want to stress them, so the pics aren't spectacular.