So my largest crab molted and cam back up while I was gone this weekend.

She also finally switched shells!
Here's a before pic:
She had a leg tip that needed to be regrown and one of her eyes looked funny.
Here's post molt pics (although, I just walked by the tank and she is trying on a pica shell now!

One of her eyestalks is shorter, but it doesn't look white/foggy on the eyeball anymore.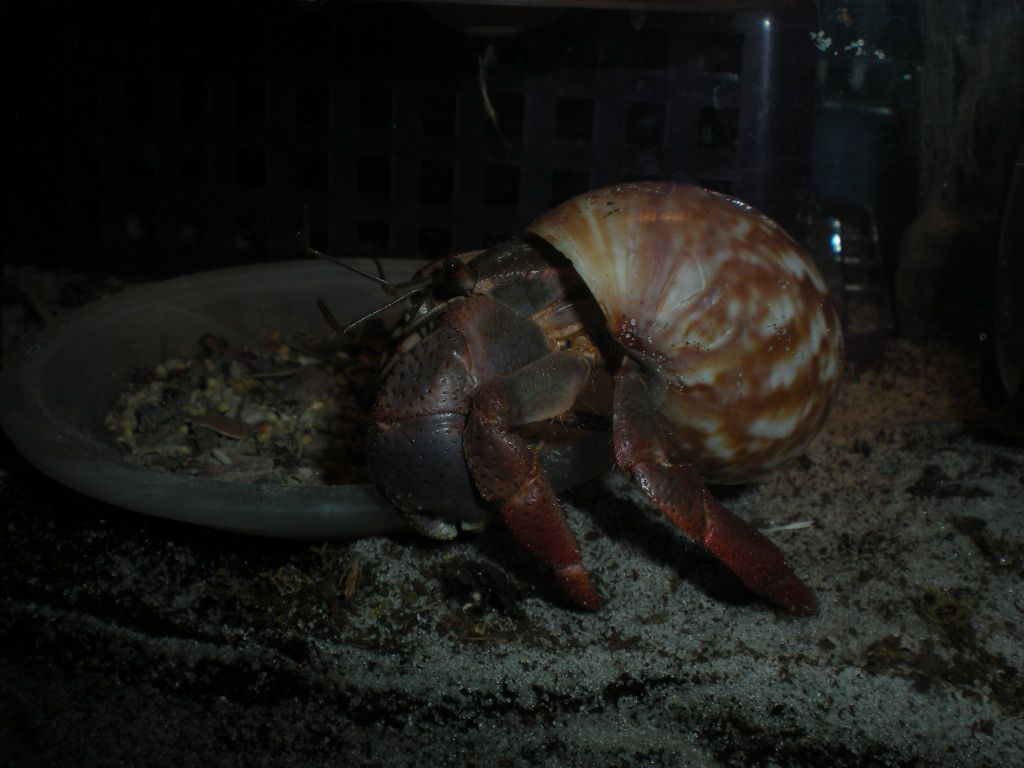 Ran over to snap a few of the Pica shell!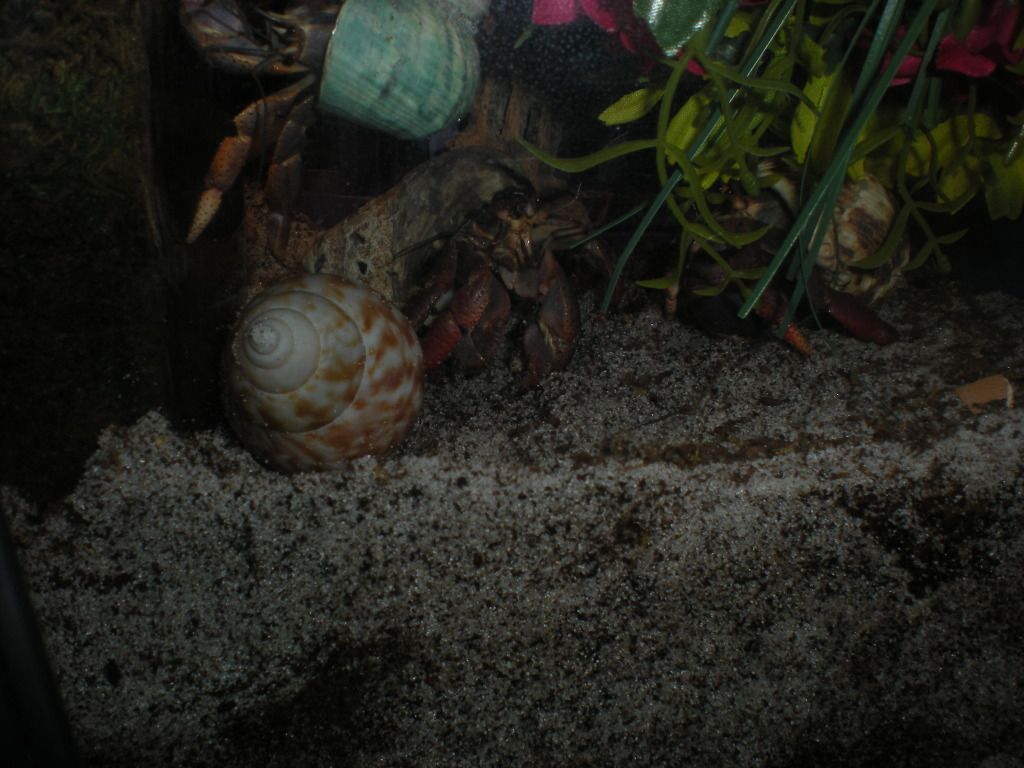 It surprised me because I think she as only down for a little over a month and I believe she is a large. But I'm happy she is up because she as an adoptee and you never know!
Edit:
One more shell change