Posted by MacandHunter on Sat Apr 14, 2007
Edited, updated, and condensed by wolfnipplechips on Sunday May 27, 2012
This Preferred Shell Guide was created from the feedback of members from the hermit crab forums. The info was collected by myself but would not be able to be done without the input of you all. Thank you!
Every crab is different, however I've collected information on how many crabs are in certain kinds of shells, to conclude what shells are a favorite with certain species, and what are not. I hope this guide will help you having a better idea in what types of shells your crabs would like. Your one crab might hate one of these shells, but another of your same species might love it. Some species have more data collected then others, but you should still be able to find what you are looking for.
So without any further waiting, the shells under each species heading are the shells that the certain species of land hermit crab seems to like, most popular are listed first however all the shells listed have made the cut to be considered a preferred shell of that species.
Coenobita clypeatus (Purple Pincher, PP)
-Generally prefer turbos and round openings
Turbo petholatus
(tapestry turbo, spotted tapestry, banded tapestry, carved tapestry)
-Good for tiny-large crabs
-Can come in carved or polished varieties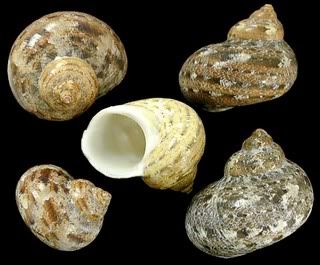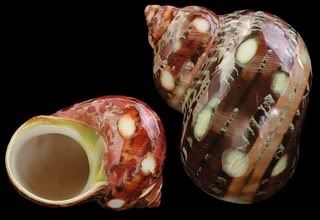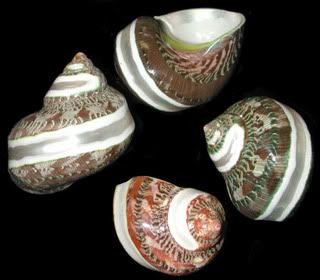 Turbo fluctuosus
(striped turbo, Mexican turbo)
-Good for tiny-large crabs
-Can come in carved or polished varieties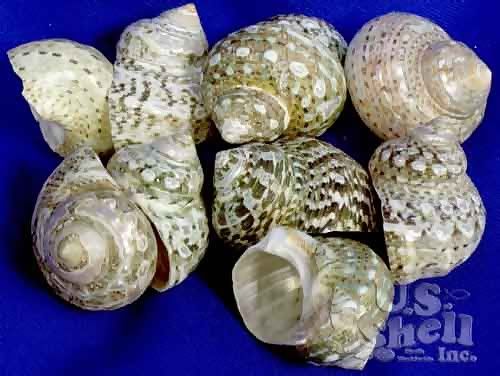 Cittarium pica
(magpie, Indian top)
-Good for tiny-large crabs
-Can come in carved or polished varieties
-Are a bit heavier compared to other shells of the same opening size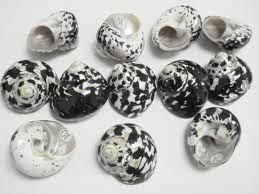 Turbo argyrostomus, T.setosus, T.sparverius, T.tumidulus
(green turbo, silvermouth/goldmouth/calico turbo)
-Good for tiny-large crabs
-Can come in carved or polished varieties
Turbo imperialis, T. marmoratus, T. militaris
(jade turbo, camo turbo)
-Good for large-jumbo crabs
-Can come in carved or polished varieties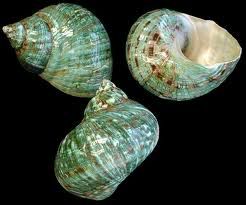 Phyllonotus pomum
(apple murex)
-Good for tiny-medium crabs
-Large ones are a bit heavier compared to turbos of the same opening size
-Commercially sold ones often do not possess the super smooth interior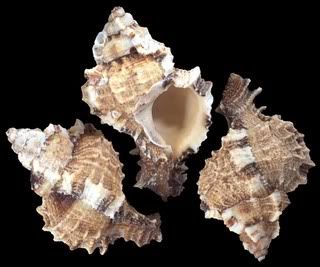 Liguus virgineus
(Haitian tree snail, candy snail)
-Good for tiny-small crabs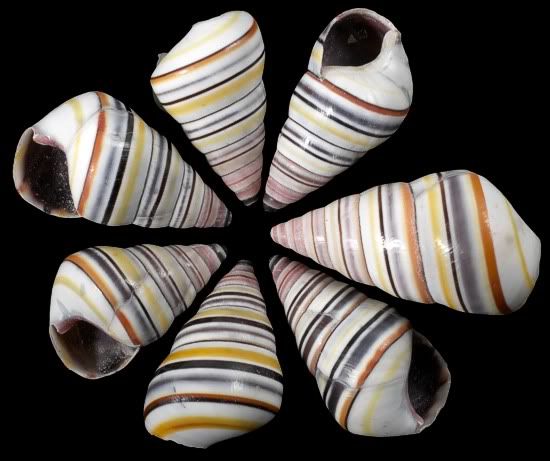 Coenobita compressus (Ecuadorian, E)
-Generally prefer short shells and D-shaped openings
Nerita scabricosta
(black nerite)
-Good for tiny-medium crabs
-Likely to move into them only if they have been previously warn and modified (inner spiral removed)
Zebra littorina
(zebra periwinkle)
-Good for tiny-small crabs
-Prefer pre-worn/modified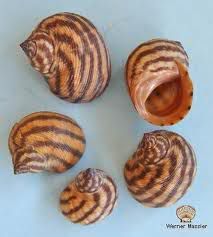 Thais biserialis, T. orbita, T. haemastoma, T. melones, T. speciosa, T. mutabilis
(various thais species)
-Good for tiny-large crabs
-Prefer pre-worn/modified shells, but may move into a new one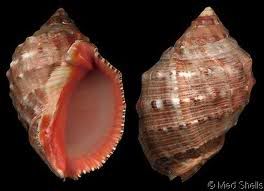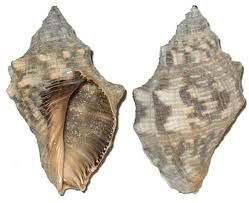 Babylonia areolata, B. spirata
(Babylonia shell)
-Good for tiny-large crabs
-Will move into un-modified ones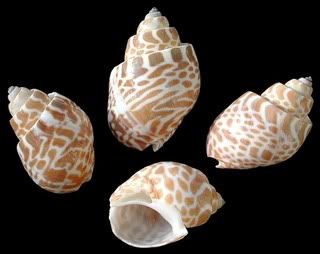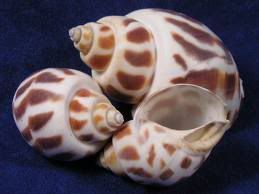 Nautica lineata, Euspira lewisii, Natica stellata, Polinices duplicatus, Neverita didyma
(striped moon snail, tiger moon snail, starry moon snail, California moon snail, lewis moon snail, whale's eye, sharks eye)
-Good for tiny-jumbo crabs depending on shell species
-Will move into un-modified ones
Melongena melongena
(fiber conch, king crown, Florida crown)
-Good for small-large crabs
-Prefer pre-worn/modified, but may move into a new one
Cantharus melanostomus
-Good for small-medium
-Prefer pre-worm/modified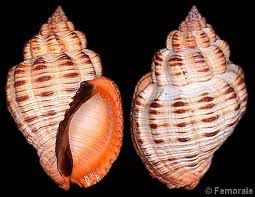 Coenobita brevimanus (Indoneasian, Indo)
-Generally prefer turbos and round openings
Turbo petholatus
(tapestry turbo, spotted tapestry, banded tapestry, carved tapestry)
-Good for tiny-large crabs
-Can come in carved or polished varieties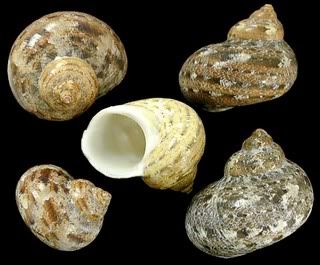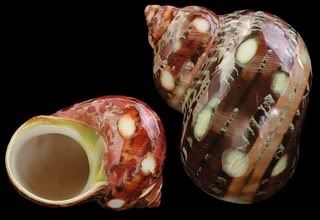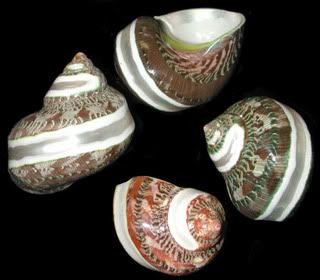 Turbo fluctuosus
(striped turbo, Mexican turbo)
-Good for tiny-large crabs
-Can come in carved or polished varieties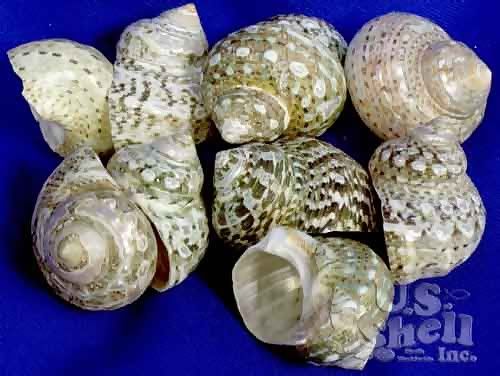 Turbo argyrostomus, T.setosus, T.sparverius, T.tumidulus
(green turbo, silvermouth/goldmouth/calico turbo)
-Good for tiny-large crabs
-Can come in carved or polished varieties
Turbo imperialis, T. marmoratus, T. militaris
(jade turbo, camo turbo)
-Good for large-jumbo crabs
-Can come in carved or polished varieties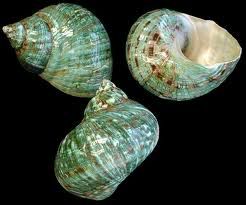 Coenobita rugosus (ruggie)
-Generally prefer turbos and round openings
Turbo argyrostomus, T.setosus, T.sparverius, T.tumidulus
(green turbo, silvermouth/goldmouth/calico turbo)
-Good for tiny-large crabs
-Can come in carved or polished varieties
Turbo petholatus
(tapestry turbo, spotted tapestry, banded tapestry, carved tapestry)
-Good for tiny-large crabs
-Can come in carved or polished varieties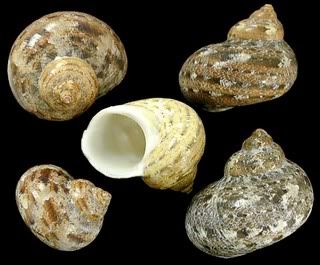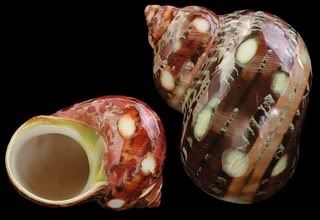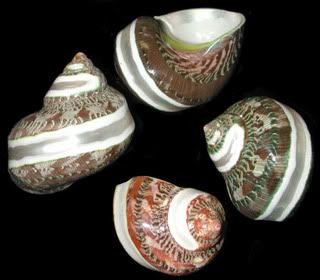 Coenobita perlatus (Strawberry, straw)
-Generally prefer turbos and round openings
Turbo petholatus
(tapestry turbo, spotted tapestry, banded tapestry, carved tapestry)
-Good for tiny-large crabs
-Can come in carved or polished varieties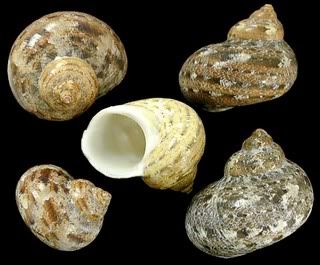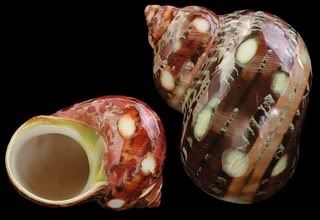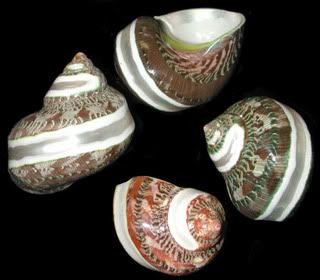 Turbo fluctuosus
(striped turbo, Mexican turbo)
-Good for tiny-large crabs
-Can come in carved or polished varieties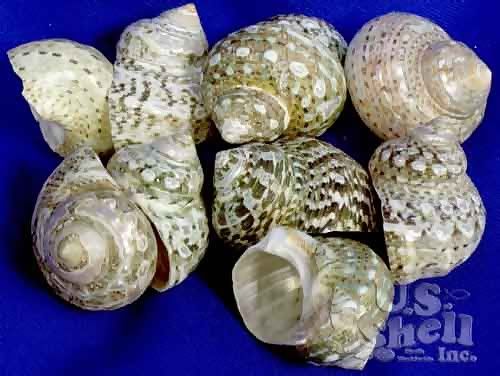 Turbo argyrostomus, T.setosus, T.sparverius, T.tumidulus
(green turbo, silvermouth/goldmouth/calico turbo)
-Good for tiny-large crabs
-Can come in carved or polished varieties
Coenobita violascens (viola)
-Generally prefer long shells with siphon canals and oval, ()-like openings
Pleuroploca trapezium
(horse conch, striped fox)
-Good for small-jumbo crabs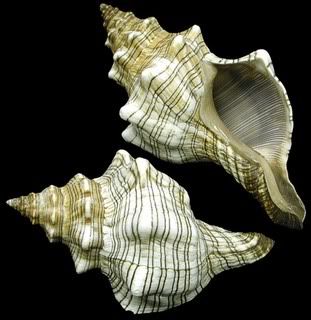 Pugilina cochlidium, P. tuba
-Good for small-medium crabs
Cantharus melanostomus
-Good for small-large crabs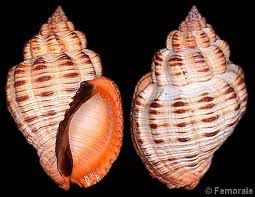 Phyllonotus pomum
(apple murex)
-Good for tiny-large crabs
-Larger shells can be a bit heavy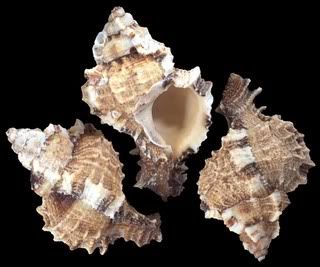 Fasciolaria filamentosa
(fusi) (often confused with fox shells)
-Good for tiny-medium crabs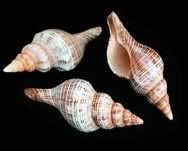 Bursa rubeta, B. rana, B. bobo
(frog)
Good for medium-jumbo crabs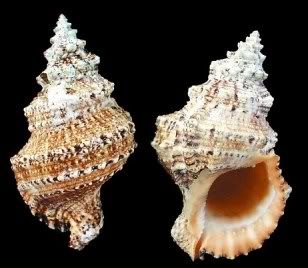 Chicoreus virgineus
(virgin murex)
-Good for small-large crabs
-larger shells can be a bit heavy
Hexaplex (Muricanthus) erythrostomus
(pink murex)
-Good for medium-jumbo crabs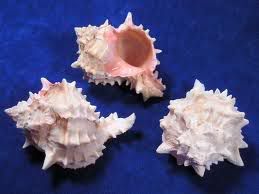 Fasciolaria tulipa
(tulip)
-Good for small-large crabs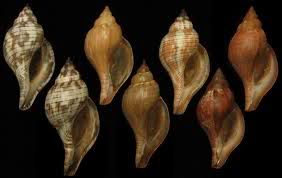 Babylonia areolata, B. spirata
(Babylonia shell)
-Good for tiny-large crabs
-Will move into un-modified ones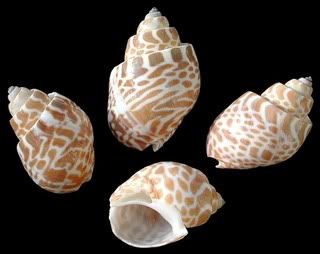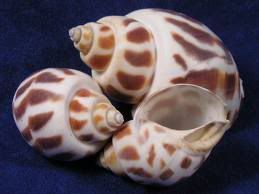 Coenobita purpureus (blueberries, blues)
-Generally prefer turbos, round openings, and D-shaped openings
-This info and last photo from from Mokulele_Hawai'i
Turbo argyrostomus, T.setosus, T.sparverius, T.tumidulus
(green turbo, silvermouth/goldmouth/calico turbo)
-Good for tiny-large crabs
-Can come in carved or polished varieties
Turbo petholatus
(tapestry turbo, spotted tapestry, banded tapestry, carved tapestry)
-Good for tiny-large crabs
-Can come in carved or polished varieties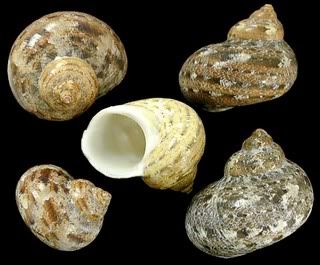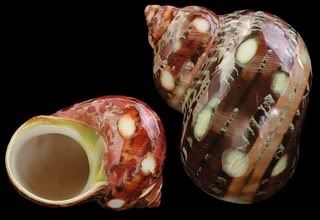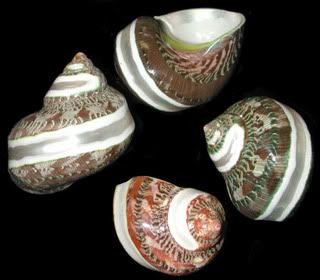 Pugilina cochlidium, P. tuba
-Good for small-medium crabs
Bufonaria echinata , B.crumena , B.elegans, B.margaritula
(frog, maple leaf)
Good for medium-jumbo crabs