i know this is a bit different from the other post, but i would like to thank lilome for being kind enough to take in two medium PPs that I nursed back to health. Sassy came from desert conditions, no substrate, and no water at the local petsmart. she was also missing her big pincher and a walking leg, but in her next two molts she grew them back:
augustus pendercrab was a pity buy from a wire cage in an airconditioned shell shop in St. Augustine, Florida. the little guy was missing both walking legs on his bp side but regrew them in a molt. augustus before:
augustus after molting: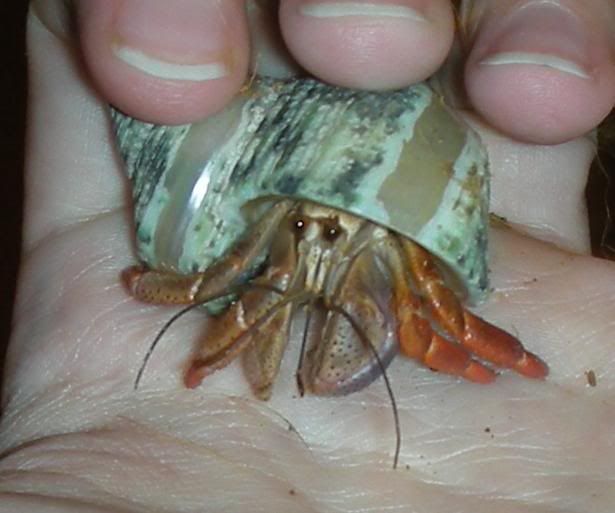 i have sooo much gratitude to lilome for giving these two social, active PPs a new home so that i have room to nurse other sick crabs back to health. she is the best! im from western NC and she's in the east, so we met halfway in raleigh one day when she was picking up another adoption. she cooed over these two lovelies and i knew that i had found them a great home!
Caroline