I was able to get the new vivarium set up earlier than anticipated. I love it and so do the crabs!
The tank is a 36" x 36" x 18" Exo Terra terrarium. There's 11" of coco fiber substrate with UV bulbs in the hoods and a Reptifogger above.
The plants on the substrate are planted in completely enclosed containers to keep them separate from the substrate because I rehydrate my coco fiber with diluted salt water. The plants include calathea freddie, snow white zebra plant, bird's nest fern, and monstera adansonii (narrow leaf form.) I cleaned and quarantined the plants after I got them. They are all from my favorite local greenhouse, which has been in business for over 120 years. Because potting soil is unsafe, I used a mixture of coco fiber and worm castings for planting.
Except for the manzanita centerpiece, practically everything changed as I was designing this project. I started with plan A and I'm at about plan Z now.
Here's a short video tour on YouTube:
https://youtu.be/dpj5syb6ZM8
full view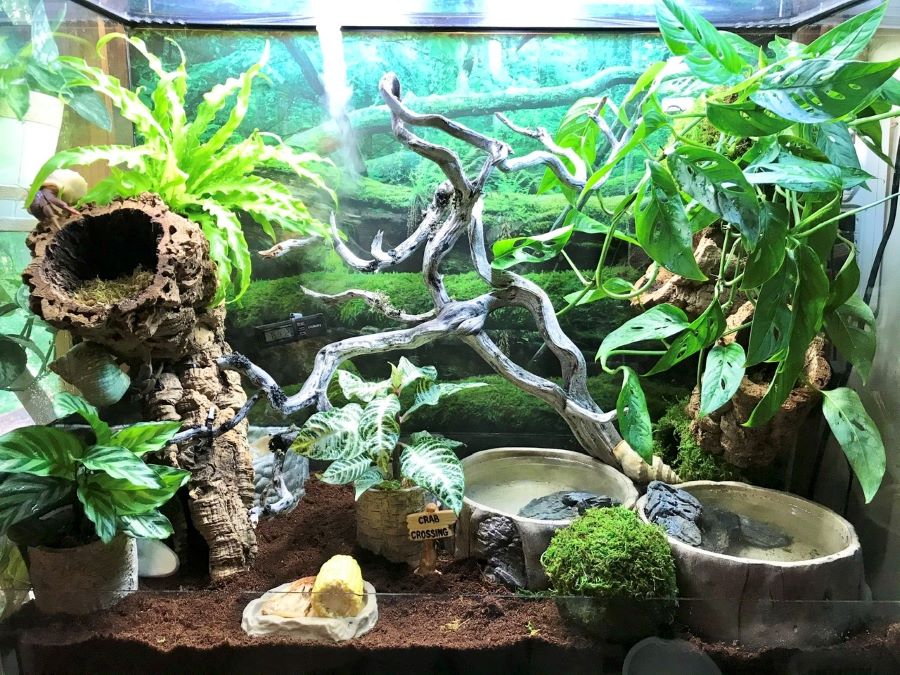 left side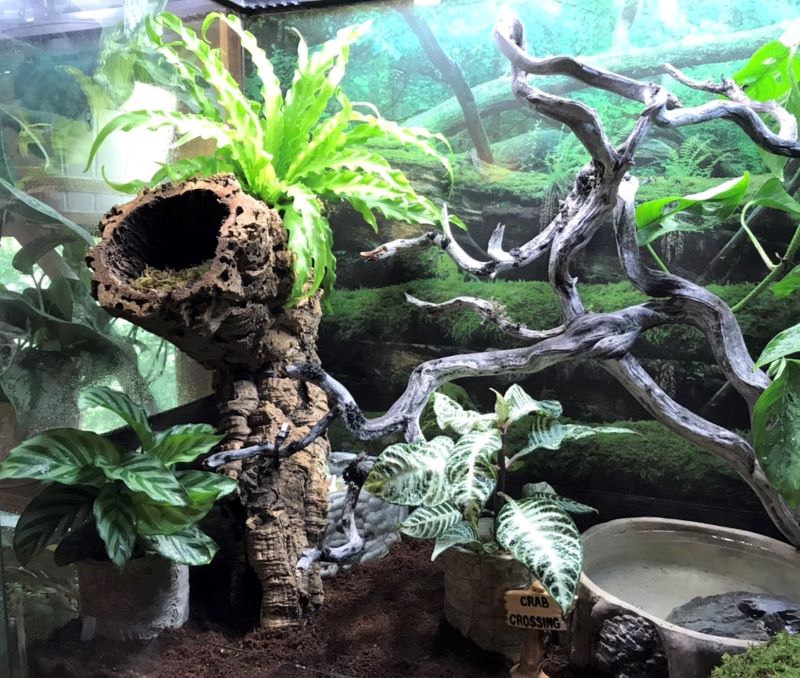 Mutsu in the calathea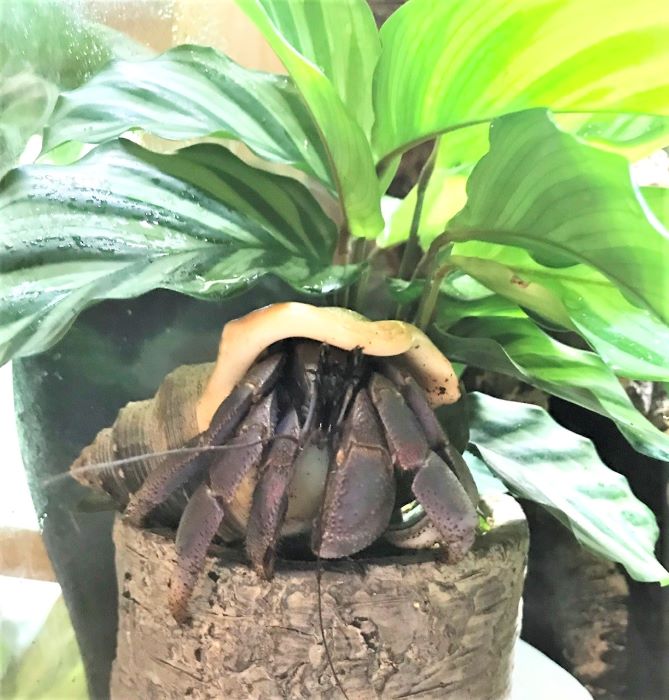 Kola on the manzanita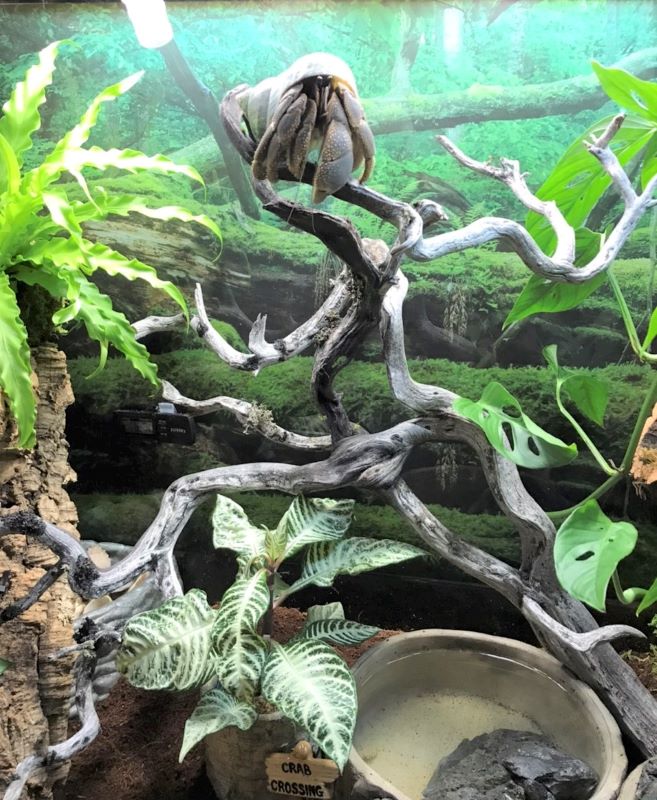 left side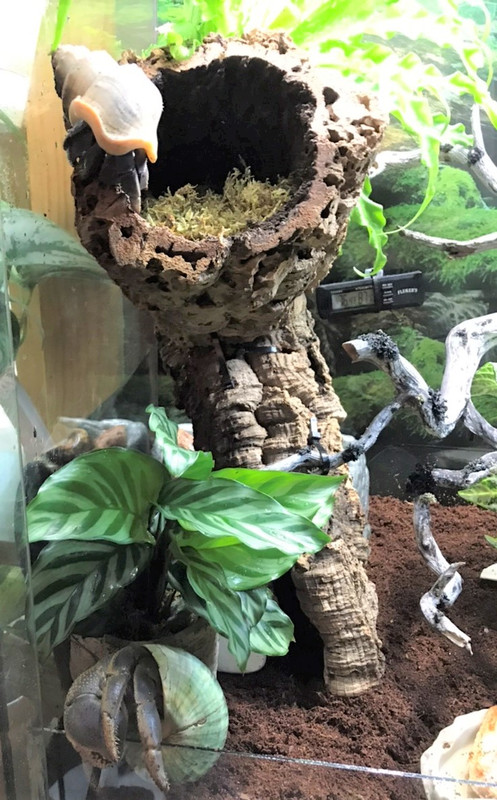 Mutsu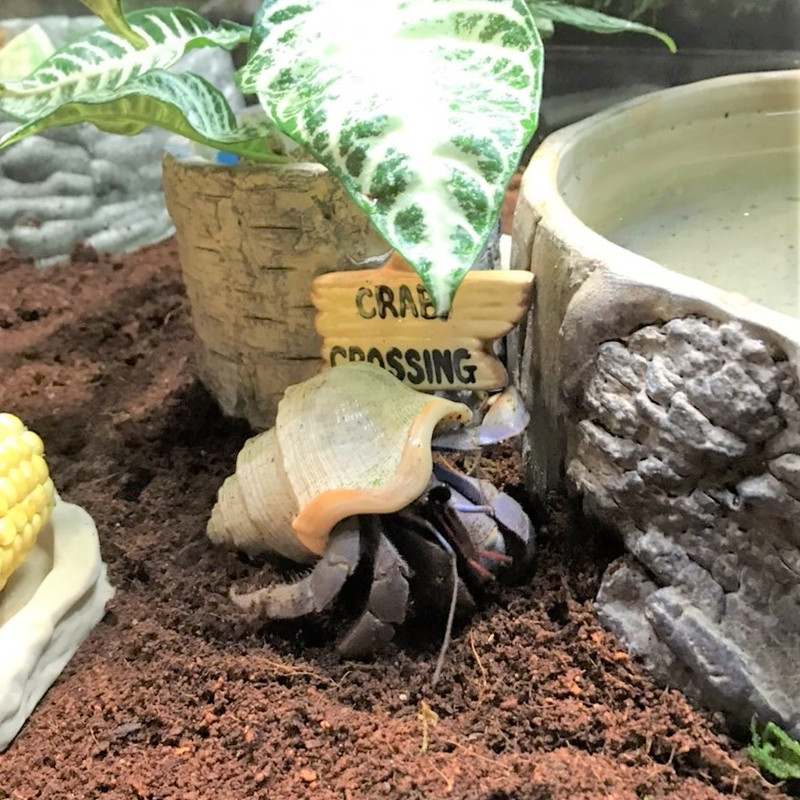 right side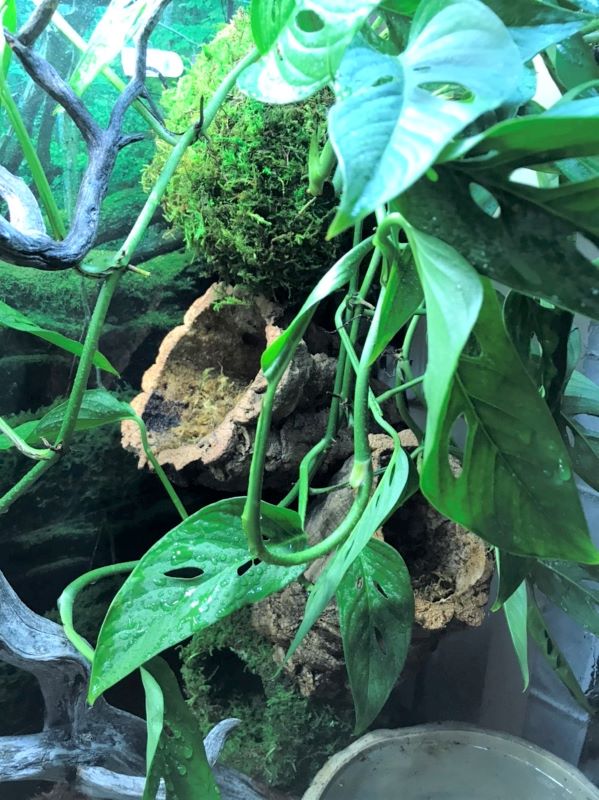 before the decor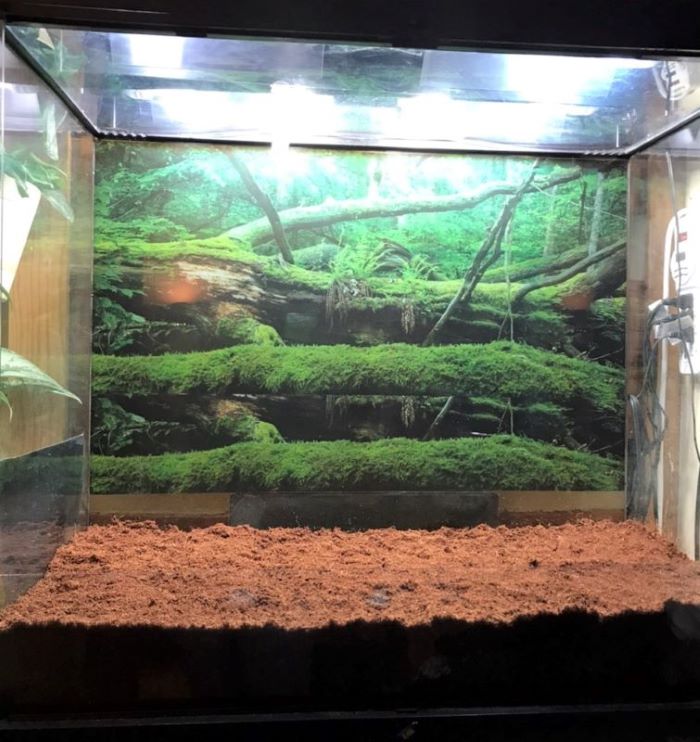 finalizing the mock-up on my work bench