I have been told that Diogenids are particularly mean and aggressive hermit crabs, unsuitable for reef tanks, but my Osmium has never been anything but kind and friendly to his tank mates. Maybe its the high protein diet I give (fresh seafood daily) that keeps this gentle giant sweet.
Here he gives tiny little Eumenides a ride: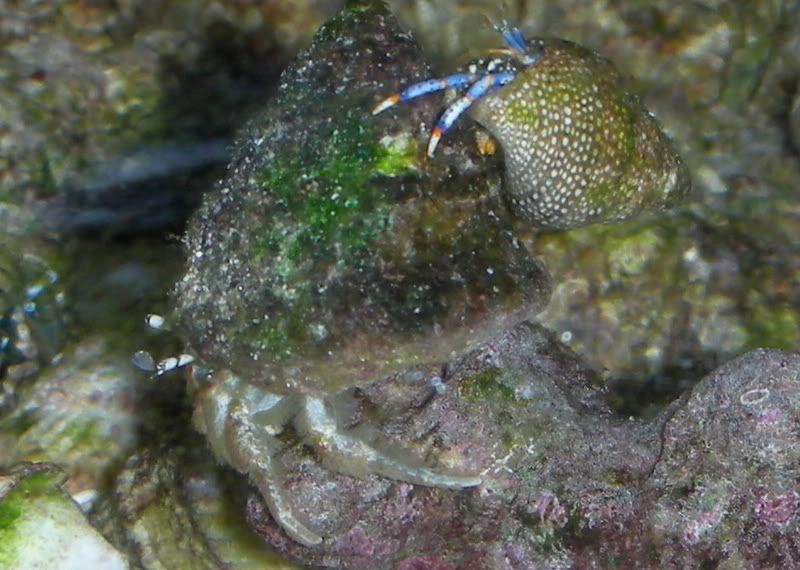 and just hours later, Ismene hitches a ride up the live rock:
big sweetheart:
surprisingly, the most aggressive crab in the tank is little Eleusis, a c.seurati, a supposedly completely docile species:
and we had some molts this past week! for those of you who aren't familiar with MHCs, their molts are incredible, they shed very quickly and rebound within minutes. at worst, they keep in one place for a day, but they are completely functional, and don't eat their exo.
Delos and exo: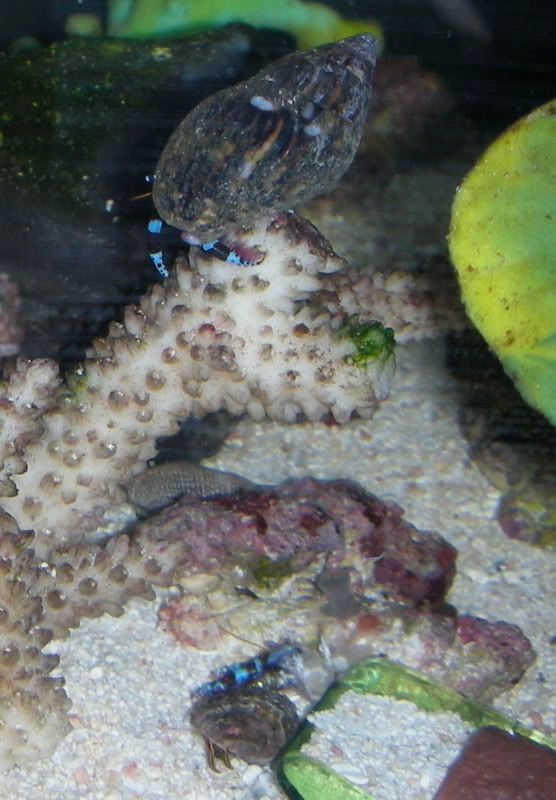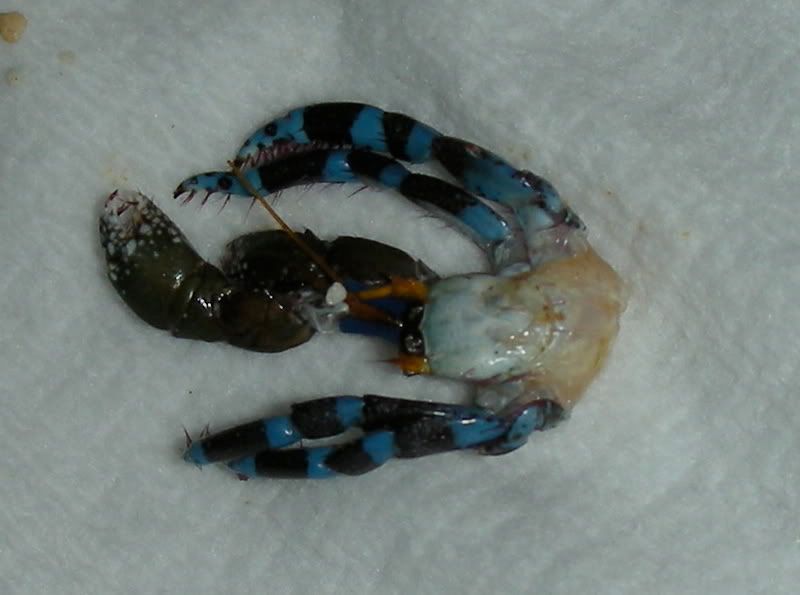 and he just marches on:
Antigone also molted: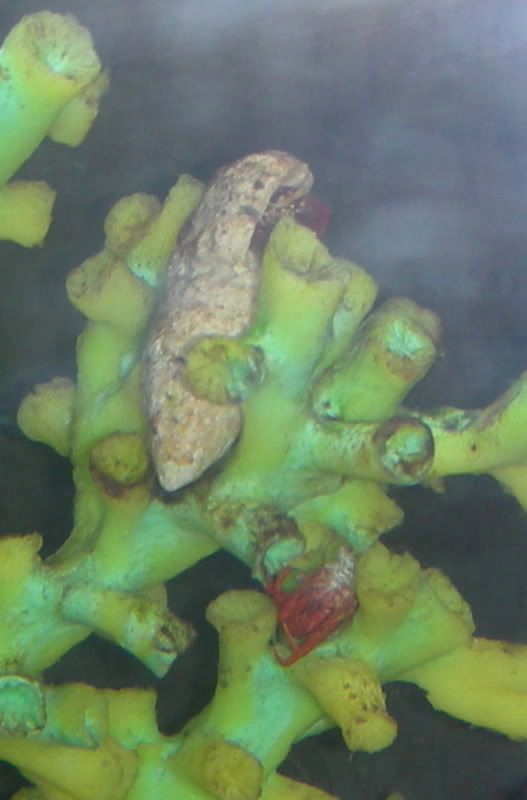 and my precious baby Mercury is sporting a new shell: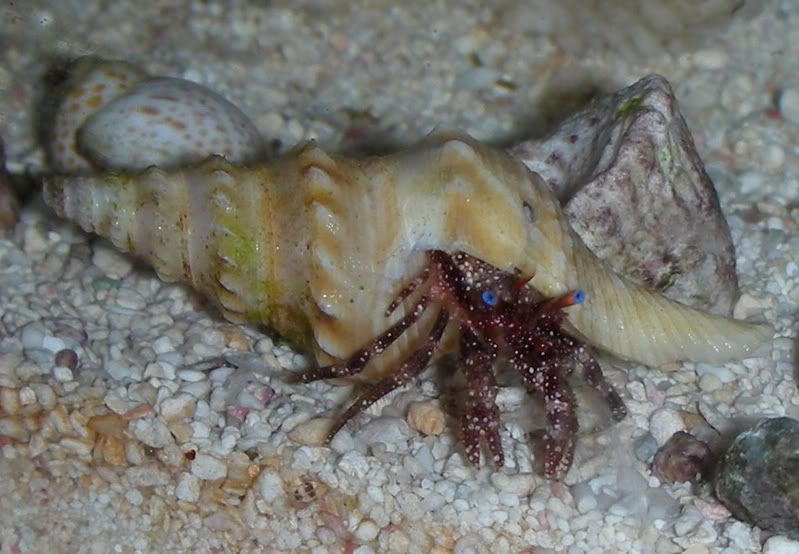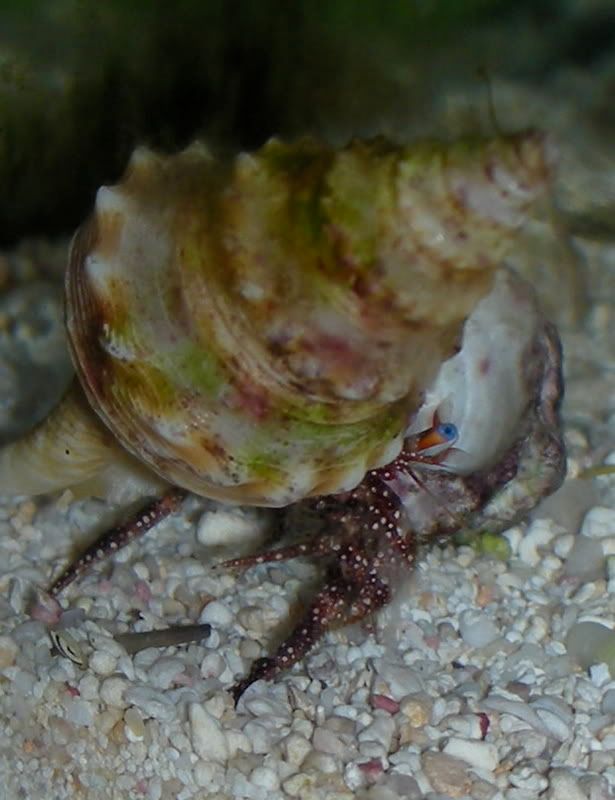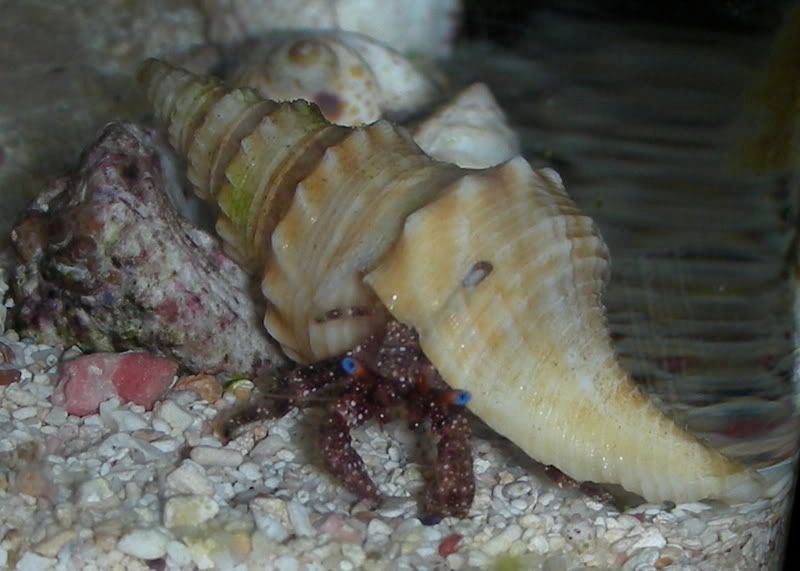 and, not to leave the LHCs out, little micro E Hey You came up his molt as blue as ever!
Caroline